Hi all 👋 and happy new year! 🎆🎉

Provided the feedback we got from our recent user survey, we're announcing paid subscriptions for Wakapi.dev today, in order to account for the increasing requirements on hosting infrastructure and maintenance.

In short, the length of coding history will be limited to 12 months in the future - simply to keep storage requirements moderate. You can opt for unlimited data storage for 4 € / month. This change will take place on Feb 1st, 2023, but subscriptions are already available now. 🚀

Wakapi itself is free, open-source software and will always be! 💚 Read more on the background of this here.
Keep Track of

Your

Coding Time

Wakapi is an open-source tool that helps you keep track of the time you have spent coding on different projects in different programming languages and more.
Ideal for statistics freaks and anyone else.

This system has tracked a total of 2 7 1 8 7 6 hours of coding from 1 2 3 6 users.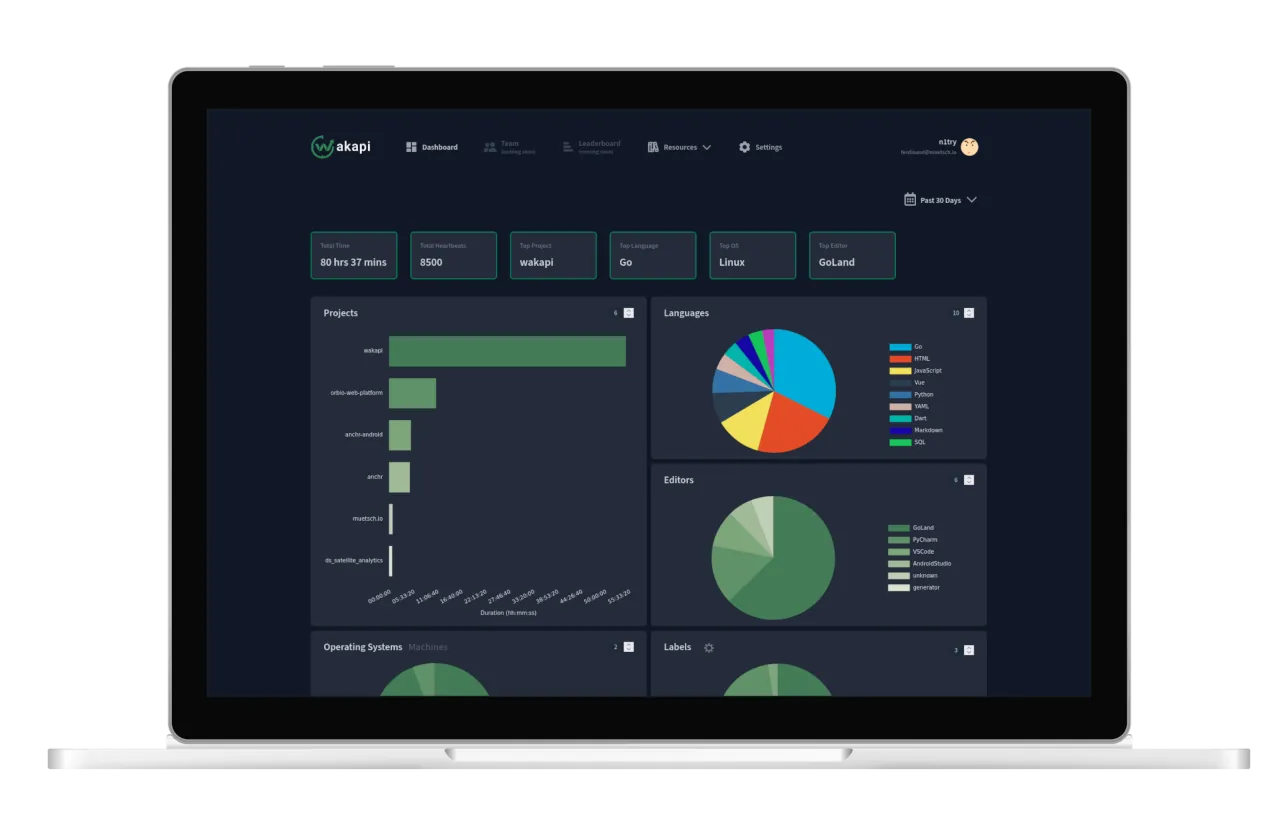 Features
100 % free and open-source
Built by developers for developers
Fancy statistics and plots
Public leaderboards
Cool badges for readmes
Weekly e-mail reports
Intuitive REST API
Compatible with Wakatime
Prometheus metrics
Lightning fast
GDPR-compliant
Self-hosted